Hey there, Friend!

I hope your week is off to a great start! My 'week' still hasn't ended yet, I worked right on through the weekend.
I'm still going strong after attending the 2020 Coaches Convention with my MSL mentees and Perfect Soccer teammates. I was stoked to see so many members of the #MSLArmy out at the convention too!
Oh, and while we were at it, I was able to interview my mentee, teammate, and friend… the future legend, Griffin Yow on the #AskASoccerPro Show!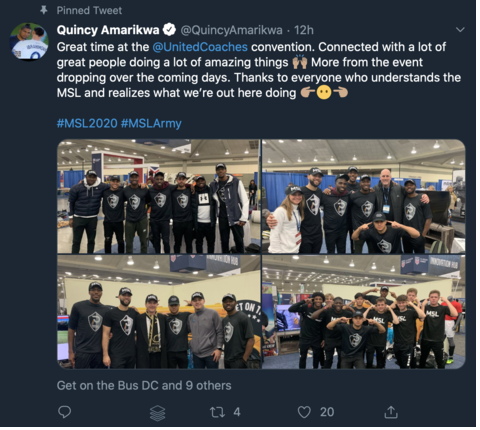 So many amazing things happened this past week, and I was able to connect with a lot of amazing people doing some amazing things. One of those people being Tim Ryerson with GOTB (Get On The Bus)
We were at their booth this weekend and got to promote a great program he's been working on these past few years.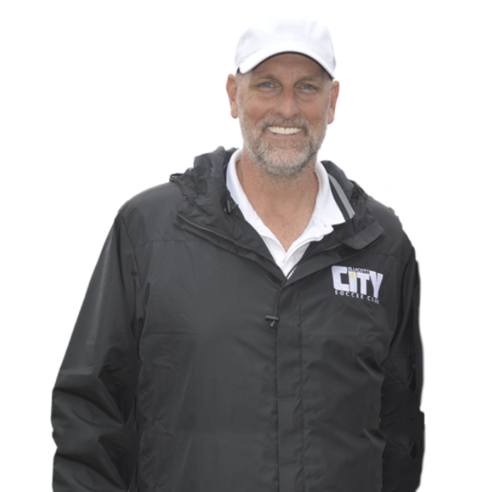 Tim Ryerson Director of Business Development GOTB

A little Overview Of The Get On The Bus Benefits:
Kids at targeted schools apply and are selected based on need and merit to receive, completely FREE to them:
Homework help/study hall with certified teachers and para-educators
A healthy snack and themed life lessons
Transportation by bus to and from the soccer field to participate in a recreational soccer program
Top-notch coaching by licensed youth coaches following U.S. Soccer age appropriate guidelines
All soccer apparel – jerseys, shorts, socks, shin guards, cleats and a soccer ball!
I highly recommend you check out what everyone over at Get On The Bus is up to and to get involved in any way you can!
I wouldn't have been able to participate in everything that happened these past few weeks or been successful without great teamwork!
In fact, I've been thinking so much about teamwork this past week that it turned out to be the theme of this week's #AskASoccerPro Show and what I wanted to cover in today's newsletter.
Why is Teamwork So Important?

Teamwork will really get you through the hard times, in professional sports and in life. You build your loyal team and create a culture of teamwork by knowing what you represent and sticking to your principles in good times and bad.

I've experienced teamwork on the soccer field and in the business world, and it holds true in both scenarios; a good team makes all the difference.

Bad People Can't Survive the MSL
How it works in the MSL is that you must admit that you've made a mistake or mistakes, you acknowledge them, and then you work past them by improving yourself. It's a mandatory part of the process.

If you're a bad person, you're going to have a difficult time implementing the MSL mentality, because in order to get out, you have to admit to the mistakes you've made out loud and do the work to make up for the work you didn't do before.

There are no shortcuts here ladies and gentlemen, there are NONE. If you see a shortcut, it's not real, it's a trap. If someone is telling you there is a shortcut, that is a trap and they are lying to you because they want you to fail.

If there are no shortcuts, how can you speed up your process? You build a team.

Your network is your net worth and the way you build your team is how you will stand the test of time.

When times get rough, and that's the nature of not only professional sports but life, you will have to lean on the support system that you've helped (or haven't helped) build, get through.

Are you serving others? Or are you just serving yourself?
In Their Head

Someone's reaction and response will let you know if you're in their head. If someone is trying to tell you that you're not in their head… you're in their head.

And if they don't believe it's true, then you're two levels deep in their head.
Now if they still don't acknowledge that you're in their head, but you can visibly see that they are angry and can't articulate it or are choosing not to… then you are like four levels deep in their head.

Getting into somebody's head is a matter of trapping them mentally in a game they can't think their way out of.

People typically get frustrated when they can't figure something out. They can't solve a problem and most people tend to get angry when they can't solve a problem.

The anger that someone has when they can't solve a problem usually manifests in some type of physical outburst, yelling, name-calling, whatever, and as soon as they're doing that it's just feedback to you that you're in control, not them.

So, it comes back to control, right? If the troll on the internet makes you mad, who is in conTROLL? If the troll makes you laugh and smile, you control the troll.

The longer the troll pays attention to you, the more of their mental capacity, mental space, mental rent, and their mental assets are being deposited into your name and bank account.

We are here being investors of time, so, the more time others invest in you, the more valuable they make you over time.

Now, this is the one thing that your haters and trolls either don't believe because they don't want to, or they don't think it's true, which is fine.

The rent is FREE and you're the landlord.
Just a quick reminder, I'm currently in my Free Agency!
If you'd like me to sign with your organization, please feel free to share my soccer resume with the person you think would be in charge of making that decision.
Or if you're just a soccer player or parent, wanting to know what your soccer resume should included or look like, it's worth checking it out here:

? www.PerfectSoccerSkills.com/QuincyCV
To learn more about teamwork, make sure you check out episode 53 of the #AskASoccerPro Show!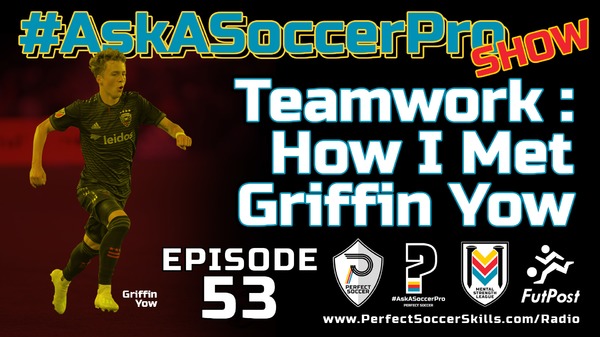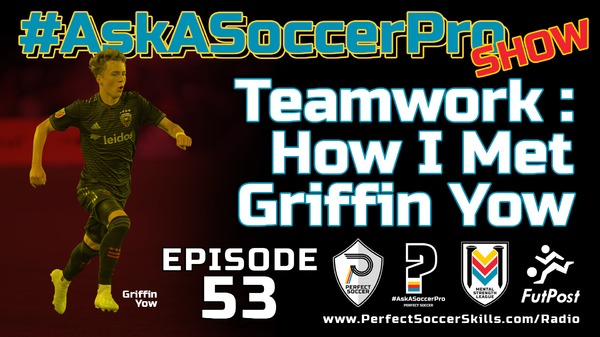 Included in this week's episode:
The story of how I met Griffin Yow.
Why bad people can't survive in the MSL.
How to know if you're in someone's head.
A special interview with Griffin Yow.
YouTube: https://youtu.be/yZO5IuIweZw

Blog: https://www.perfectsoccerskills.com/blogs/news/teamwork-quincy-interviews-griffin-yow-i-askasoccerpro-show-ep-053
Fresh Content
PS Clips
Articles
Social Updates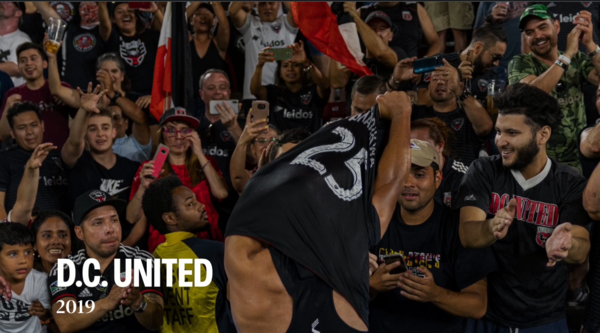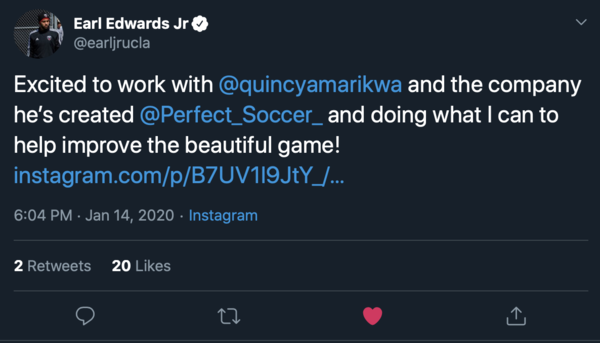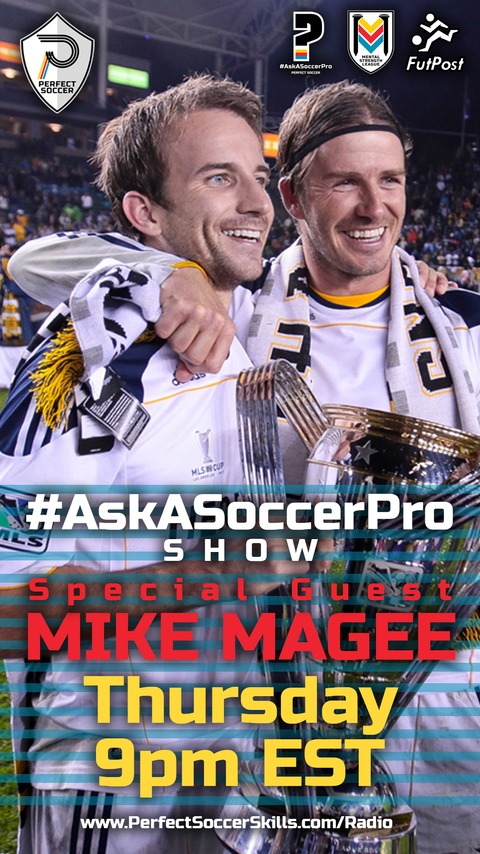 This Week On The #AskASoccerPro Show
I'm looking forward to seeing everyone on Thursday when we go live at 6 pm PST/ 9 pm EST with the #AskASoccerPro Show over on Instagram. I'll be taking your questions and interviewing a new guest, Mike Magee!
Please join in! Please feel free to shoot me an email if you have any thoughts or feedback.
Looking forward to seeing you on Thursday!
Until next week,
Quincy Mental Strength Coach
MSL – Mental Strength League
www.QuincyAmarikwa.com/About