Happy New Year!
I hope you had a great holiday if you were celebrating, and you enjoyed quality time with family and friends.
We had a wonderful Christmas and New Years in the Amarikwa house. It was a great chance to recharge and spend time together as a family.
Just a quick reminder, I'm currently in my Free Agency!
If you'd like me to sign with your organization, please feel free to share my soccer resume with the person you think would be in charge of making that decision:
?? www.PerfectSoccerSkills.com/QuincyCV
I know you've heard me mention it before, but 2020 is really going to be the year of 20/20 vision!
I'm excited for us to kick off the New Year with increased awareness and vision!
So how can I improve both my awareness and vision?
Having good awareness and vision are key to becoming successful in soccer and life. It's easy to get the two words confused though. Before we go further, let's break down what awareness and vision are:
Awareness is an alignment and acknowledgment of the things around you.
Vision is seeing what's coming before it gets there.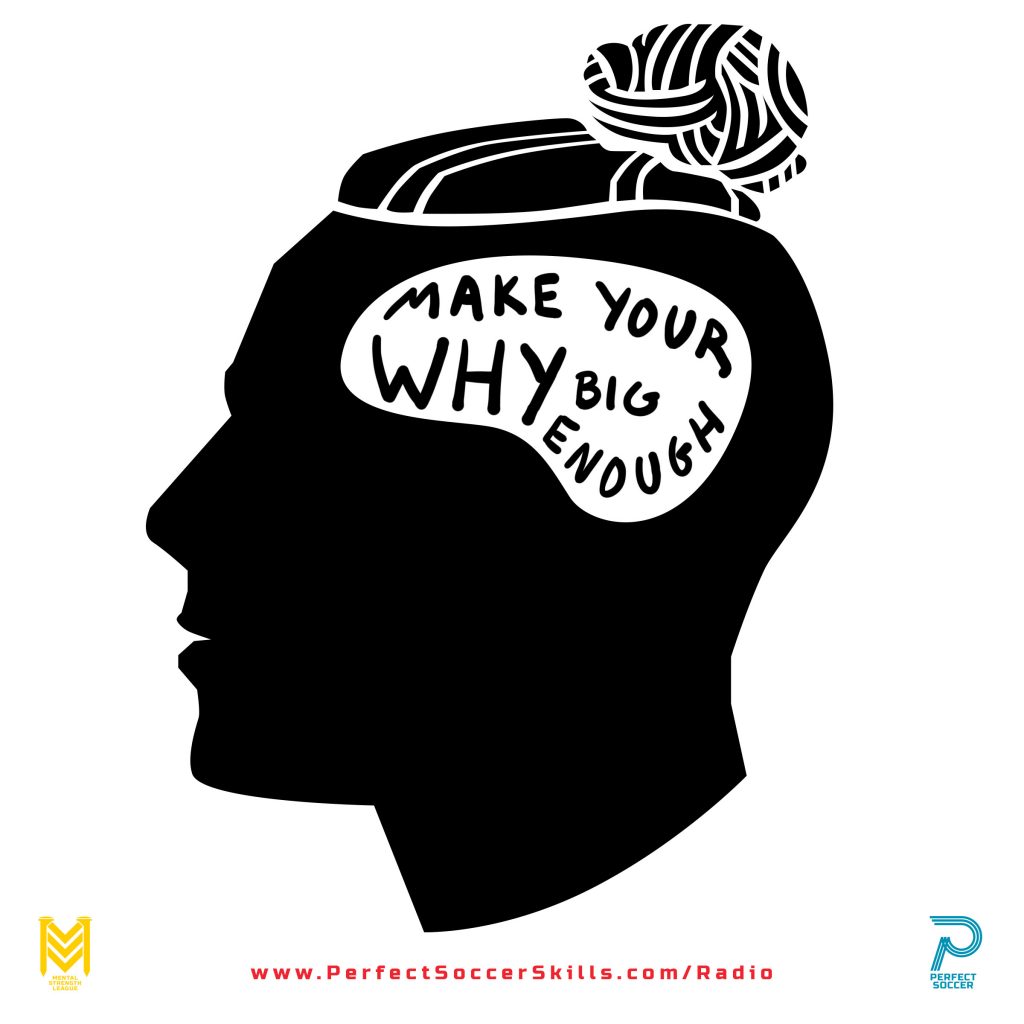 So, how do we develop our awareness and vision?
To develop our vision, we first need to develop our awareness. Cultivating our awareness, whether it's in the game or in life, stems from the same process.
I'm sure you've heard me at least mention the Amarikwa process before. The first three steps (the 3 S's) of the process will get you to the level of Self-Awareness you need to visualize both your game and your life objectively.
First, we have to practice some Self-Honesty, and start asking ourselves some hard questions.
Am I happy with where I am at this moment in time?

Yes? Move on to the next step.
No? Am I willing to do what is necessary or change what I must?
Self-honesty is critical for us to get an accurate picture of our situation.
Now, practicing self-honesty is always a win/win because we emerge from our questioning with an answer. Even if we aren't happy with our current situation, if we are willing to put in the work, we can make a change. If we answered 'yes' to putting in the work for change, we can move on to Self-Initiative.
What is the initiative I need to take to become self-aware? (For example: Do you need to work on your personal development? Do you need to change your perspective on life?)
If you don't know how to do something, take the steps to find out!
Conduct research, join this live session, ask others who have done the same thing. (The internet is a great resource, and there is so much information available to you for free!)
Take steps to move forward.
So, you've figured out what you aren't happy about in your current situation and have figured out what you need to do to change.
You've researched and talked to others to figure out how to take responsibility for your future or opened yourself up to new ideas and you've started!
Now, comes the hard part, making sure you stick with your plan and achieve your goal.
Practicing Self-Accountability will allow you to adhere to the plans you've put in place and work toward your goals.
Remember, we are focused on the long-term here, not instant success.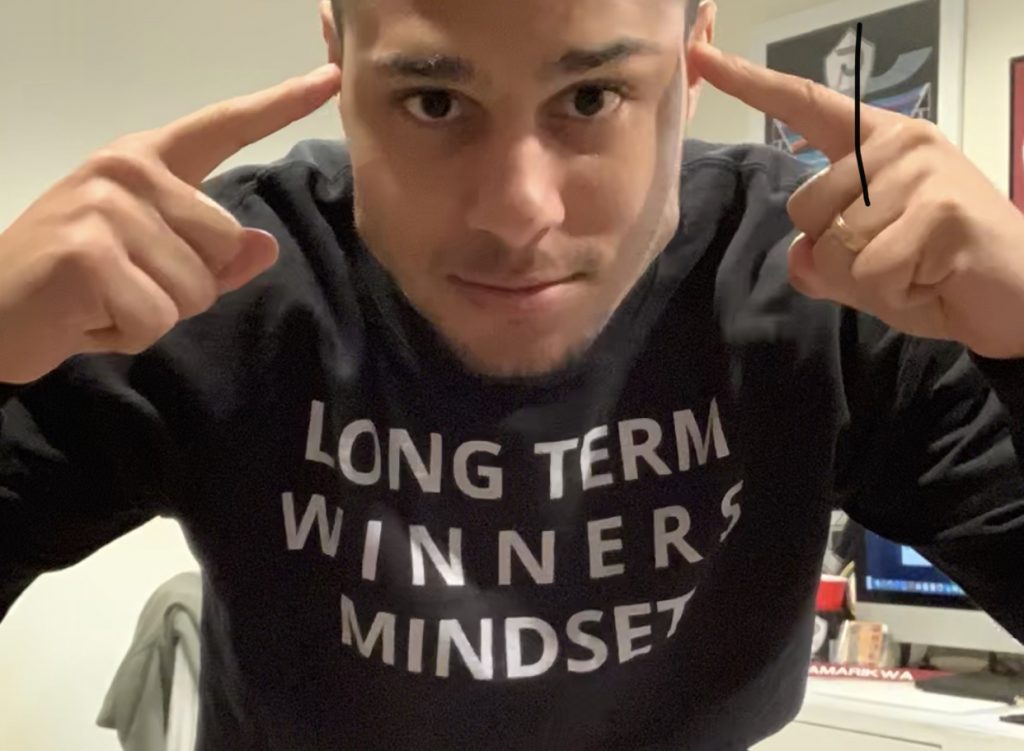 If we're looking long-term, that's going to require some serious commitment and doing the right things over and over.
The little things, when done consistently, add up over time, giving us either immense positive gains or negative results.
You MUST hold yourself accountable to the things that you have put in place to get yourself to where you need to go.
Do you need to set alerts on your phone? Do you need to keep a written log? Or are you someone who needs to put in place something much more extreme to break your old ways?
Whatever plan or mechanism you need to put in place to stay accountable, then do it! You know yourself better than anyone else does or should.
To know or learn how you self sabotage and make your punishment for not keeping your promise to yourself greater than your desire to fall into old, bad habits.
For example, I was at a conference a few years ago and I was speaking to a gentleman who told me what his accountability punishment was to keep him on track with working out every day.
He has an accountability partner and both of them have agreed to sending each other proof that they worked out for the day. If either of them doesn't, or forgets, or whatever excuse you can think of happens…
The party who doesn't work out MUST donate $1,000 to a hate group. In this case, it had to be a publicly racist white supremacist organization.
AND then, they would have to post to all of their social media accounts, their donation and public support.
Each person had the other person's credit card information as well as access to the other social media account to ensure that the payment was made and posted if the task was not completed for the day.
This is extreme, but do you think he'll miss a day of working out? Would you?
Would you have the discipline to hold yourself to this standard without an accountability partner?
If you did, do you think it would be hard to accomplish your goals, or just an eventuality?
That's what the MSL is, a mindset to make accomplishing your goals a guarantee.
You either accomplish your goals or you die before you get there, there's no in-between.
So what's your new vision for your future?
Welcome to 2020!
To learn more about developing your awareness and vision, make sure you check out episode 35 of the #AskASoccerPro Show!
Improving awareness and vision in the game.
My thoughts on recovery after games and practices.
What wins: talent, or hard work?
What's fueling our confidence and lack of confidence?
YouTube: https://youtu.be/DrlT_c2A7Lw
Blog: https://www.perfectsoccerskills.com/blogs/news/askasoccerpro-show-ep-035-how-to-improve-your-vision-and-awareness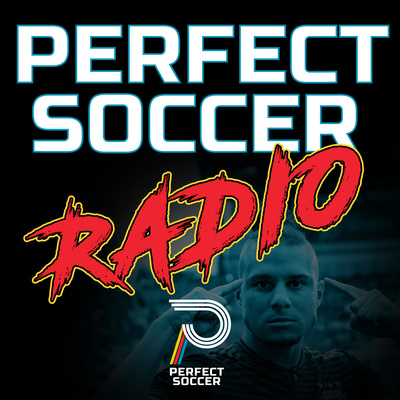 RECENTLY PUBLISHED Club Eleven Magazine Interview!
Really excited to share this collaboration. Make sure you catch my full interview and photoshoot with Club Eleven Magazine here:
https://www.clubelevenmag.com/quincyamarikwa/
#AskASoccerPro Show
I'm looking forward to seeing everyone on Thursday when we go live at 6 pm PST/ 9 pm EST with the #AskASoccerPro Show over on Instagram.
I'll be talking about everything I failed at in 2019!
Please join in and have your questions ready for me!
As we ramp up for the New Year, make sure you play our winner's mentality game to see if you have a winner's mindset:
http://www.PerfectSoccerSkills.com/GameOn
Please feel free to shoot me an email if you have any thoughts or feedback
Contact@PerfectSoccerSkills.com
Looking forward to seeing you on Thursday!
Until next week,
Quincy Mental Strength Coach
MSL – Mental Strength League
www.QuincyAmarikwa.com/About