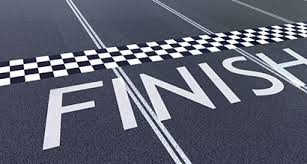 Do you ever have those 'in the zone' moments where ideas are coming to you quicker than you can write them down?
Inspiration consumes you, your idea babies are popping out and your excitement is at an all-time high. You take the initial steps to putting your plans into action and half way through the project…….
You get another idea.
You put the first project to the side (of course, with intentions to come back to it later) then start your new bit of genius.
Then, half way through that one, you're brimming with excitement about a whole new project.
Before you know it, you have several started but unfinished projects and the sense of overwhelm begins to creep in.
Being an idea person is a great thing; many people struggle with that aspect of achieving goals alone.
But when you start too many things and do not follow through with any, all those "next big thing" and "this is the one" ideas are essentially wasted.
An idea that is not brought to fruition is hardly more useful than one that hasn't been conceived of at all.
For people that suffer from this particular type of unproductivity, seeing an idea from its inception through to the end, where it actually becomes functional, is a very difficult process.
This difficulty usually stems from a fear of missing out (FOMO) on all the amazing ideas that pop into your head.
I personally struggle with this problem myself. There are just too many things I see potential and opportunity in and want to be a part of in some capacity.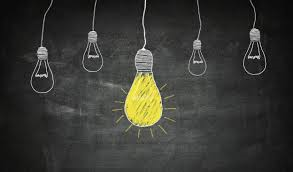 But the reality of the situation is, when you are afraid of missing out on an idea, and you stop working on the current one to begin another, only to repeat the process later, you are actually missing out on ALL the ideas.
All the unfinished projects that have been tossed to the wayside are wasted opportunities. Your fear of missing out is, in reality, causing you to do just that.
Miss out.
The key to eliminating this problem and capitalizing on all the wonderful ideas that you have, is realizing that your time is limited and, though you feel passionate about all the projects you begin, you simply can't do everything.
There are a few smart practices to adopt if you are a person who struggles with follow-through.
The first thing you must do is prioritize. Although all your ideas may seem groundbreaking, and you can't imagine picking a favorite, DO IT ANYWAY.
Your decision can be based on your current resources, the amount of time it will take to complete the project, timing (where delaying the project might cause you to miss out on filling an urgent need), or simply picking the one you are most passionate about.
Whatever the decision is based on, pick ONE project and commit to putting all of your time and energy into seeing that one through.
The second thing you must do is practice smart time management. Again, remember that your time is precious, and wasting it on things that are not productive only delays the payout of an awesome idea.
Create schedules, make 'to do' lists, and minimize distractions.
Write things down and actually feel the satisfaction that comes from checking things off your list. Remember, the quicker you are able to see your ideas to fruition, the quicker you are able to move forward with the other great ideas you have.
Finally, remember that a jack of all trades is a master of none.
This is one quote that I hate most because I just don't want to believe it, but its true!
Spreading yourself too thin will likely prevent you from being able to give your best you to each project. When you are able to focus on one project, you are able to give it the time and attention it needs and it is more likely to be successful and bring you closer to achieving your goals.
Avoid half-assing several projects and give your all to one at a time. As you hone your follow through skills, it will become easier and you will find a rhythm where the completion of one project will lead to the completion of several projects.
Find your stride, see your bright ideas to the finish line, and avoid missing out on all the real opportunities that come from finishing what you start.